Frequently Asked Questions
about Aqua Ad Server
What is the difference between Aqua Ad Server and Revive Adserver Hosting?
First of all, there are several similarities:
Both use the world-renowned, open source Revive Adserver software
Both run on the enterprise grade, highly reliable Aqua Platform
Both are supported by some of the world's most experienced Revive Adserver experts and engineers.

Aqua Ad Server is ideal for individuals, start ups, and organisations looking for an easy to use, powerful, affordable ad server, typically coming from another ad server like DFP / Google Ad Manager.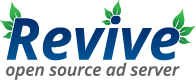 Revive Adserver Hosting is for organisations that already have an existing, self-hosted installation, and who want to migrate to the powerful Aqua Platform.
Questions about Aqua Ad Server
How do I pay for my Aqua Ad Server account?
For Aqua Ad Server, you'll get started by setting up a subscription. While doing so, you will have to enter the details of a credit card.
In the first month, a pro-rated amount will be charged, based on the number of days remaining in that month.
On the first calendar day of each new month, your card will be charged with the renewal payment for that month.
Will I receive an invoice for my payments?
Yes, every time our system charges your credit card successfully, an invoice will be generated, for your records and bookkeeping.
The invoice will be sent to you by email, as an attachment to your renewal payment confirmation.
You can also download all past invoices from the 'my account' page on our website.
What happens if a renewal payment can't be charged to my card?
On the first day of every new month, our subscription renewals process will run, and it will attempt to charge the renewal amount to the card you entered when you subscribed.
If the first attempt to charge the card fails, for whatever reason, the system will make a few more attempts. You will also be informed about it by email. That email contains a link that you can click, to manually complete the renewal payment. While doing so, it might be a good idea to check if the card on record is still valid, and not over its spending limit.
Can I change the credit card for an existing subscription?
Yes, once you have a subscription in place, you can log in on our website and review the payment method (credit card) you entered.
If you need to add another card, you can do that yourself, and our process will use that card for the next renewal payment.
Do you offer other payment methods besides credit cards?
When you subscribe to the Custom pricing plan for Aqua Ad Server, one of our account managers will contact you to arrange the most suitable invoicing and payments process.
Any other pricing plans are offered only with the subscriptions model and credit card payments.
Is there a maximum number of sites for our pricing plan?
No, you can use one, two, or as many websites and zones as you would like, with any pricing plan.
I have an existing, self-hosted Revive Adserver installation
What is Revive Adserver?

Revive Adserver is an open source ad serving system, created and maintained by a project team with the same name. More information about the open source project can be found on their website.
Can anyone use Revive Adserver?
Yes, since Revive Adserver is open source software, you do not need permission from anyone to use it. This is in contrast to the commercial services like Google DFP. These often refuse to create an account, when the site it is going to be used on has (in their view) questionable content.
If your site is legal, however, we will be perfectly happy to host your existing Revive Adserver system for you.
Alternatively, if you don't have an existing Revive Adserver installation, then our Aqua Ad Server might be just what you need!
Can my existing, self-hosted Revive Adserver installation be migrated to Aqua Platform?